The Fourth
Founding information
Residence

WarSaw, Unknown Island

Founded by
Membership information
Special characteristics
Affiliation
Companionship
.
The Fourth (formerly named The Commonwealth) was the Leaders of the New government formed after the Coalition died and was controlled by Damien Haines, soon they was renamed the Fourth after Jared returned, they formed an alliance with The Velders.
The Purpose of the Fourth was to create the master race and enforce the laws of Haines.
The Fourth have implemented and are enforcing a number of rules of conduct, or laws.
The Fourth use World War 2 weapons.
They used either 4 pistols a P08 Luger,a Mauser C96, a Walther PPK and Walther P38.
Machine Guns
Edit
They used 2 machine guns either a MP40 or a Sturmgewehr 44 assault rifle.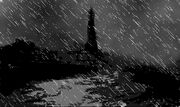 Community content is available under
CC-BY-SA
unless otherwise noted.