Desmond Cross
(born on October 19th 1866) is a Werewolf and a member of
The LeonHart Clan
, he is the adoptive father of
Jared Leonhart
.
Desmond Cross
Biographical information
Born

October 19th 1866

Turned

April 2nd 1888

Alias

Jack Alexi

Physical description
Species
Gender

Male

Height

6"1"

Hair color

Light Brown (as a Human)
Black (as a Werewolf)

Eye color

Blue (when human)
Crimson (when Werewolf)

Skin color

Pale

Family information
Family members
Special characteristics
Abilities

Immortality
Advanced Regeneration
Incredible accuracy
Superhuman senses
Superhuman strength
Superhuman speed

Special abilities

Tracker

Affiliation
Occupation

Teacher

Loyalty

The LeonHart Clan

.
History
Early Life
Desmond was born in a well off family in London at the age of 17 he became a doctor in forensic science, after 5 years of finding the dead victims of Moriarty he was sent the body of Moriarty himself before he was sired into the world of Blood, he was attacked after Moriarty awoke from his hibernation nearly killing Desmond in the process, Desmond managed to shove a scalpel into Moriarty making his blood pour on Desmond.
A week later he died with his father beside him.
Fledgling
Desmond awoke on the night of 2nd April 1888 the next day the first murder of Jack The Ripper happened, after 10 years Desmond came to his sense before he joined The Harker Family as their doctor but during that time the battle of Whitby started and Desmond fought along side a descendant of LeonHart.
LeonHart
Main article: Leonhart
Desmond was in Rosedale when Leonhart was found badly injured as a human during Leonhart's childhood. Desmond was later found in Dawn Falls where he was a teacher, Dante decided to find Desmond and set up the clan known as LeonHart.
Personality and Traits
Physical appearance
Desmond had the strange resemblance of Leonhart.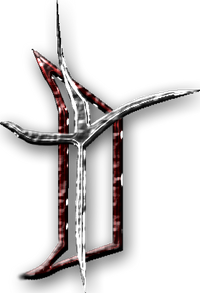 Powers and abilities
He has basic Werewolf powers (Immortality,Advanced Regeneration,Incredible accuracy,Superhuman senses, Superhuman strength,Superhuman speed)
Special Abilites
Tracker
During his time in the London Hospital he began to detect when Vampyres had attacked his patients. As he was turned he developed a radar like sense for bite sites and recently attacked humans
Weapons
Desmond during the modern era uses a Webley revolver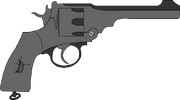 Relationships
Jared Leonhart (Adopted Son)
Wyatt Cooper (Great Grandson)
Appearances
Behind The Scenes
Jones played with the idea that Desmond was in fact Jack The Ripper tho he never really annouched it until it was leaked on his second interview.